Donations:
What is New? – As of September 2014, I am no longer employed (after 4 years with the company) and my unemployment assistance ran out April 2015. While over 5,000+ people visit this site daily and I have helped millions with my information, I rarely get a note of thanks or a donation. As such, it would be greatly appreciated if you would dig down deep, even $5 US dollars helps a lot and donate to keep the wheels turning. I wish to thank you, kind reader, in advance for your generosity.
If you cannot or are not willing to give: Follow my Twitch stream or Subscribe to my YouTube Channel. Following or Subscribing will allow me to become a partner and have more options available.
For the entire story, head over to the GoFundMe link: https://www.gofundme.com/blackviper-com-w10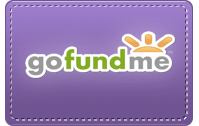 GoFundMe also has the option of remaining "Anonymous" in the respect that your name will not be displayed on the campaign page as public information along with the donation amount. I still have the ability to thank you personally for your contribution via email proxy.
Please share this page on Facebook to get the word out! https://www.facebook.com/pages/wwwblackvipercom/108675855165
As of September 2014, I am no longer employed (after 4 years with the company). Off and on, I use credit cards (with…

Posted by www.blackviper.com on Tuesday, March 31, 2015
If I have helped you, please take a few seconds to give via PayPal using your credit card, an existing account, or create a new one. International donations are also accepted via PayPal (converted to $US).
All donations will:
Help pay for hosting charges.
My time used to offer this free information.
I am now unemployed. Any money will help keep this domain going.
If you do not wish to use PayPal, you may contact me at the postal address listed on the Contact BV page.
Paypal: